Pharmacokinetics in Drug Development will be presented by Edward P. Acosta, PharmD | Friday 20 May 2022
Dr. Acosta is professor of clinical pharmacology and toxicology; director of the Division of Clinical Pharmacology; and director of the Pediatric Pharmacology Laboratory (PPL). The PPL and Dr. Acosta's expertise is essential for CPIC research as a collaborator for Phase I investigations of drugs. For more information, including login link and password, please contact Melissa McBrayer at mmcbrayer@uabmc.edu or 205-638-2588
Protocol Development and Implementation | Friday 18 February 2022
Speaker: David Kimberlin, MD; principal investigator, CPIC; professor and Division Co-Director, Pediatric Infectious Diseases, UAB Department of Pediatrics.
Biostatistics - Considerations for Pediatric Clinical Trials | Friday 19 November 2021
Speaker: Gary Cutter, PhD; professor emeritus, UAB Department of Biostatistics
14th International Congress of Inborn Errors of Metabolism | 21-23 November 2021
The 5th International Symposium on Urea Cycle Disorders is a satellite to the 14th International Congress of Inborn Errors of Metabolism1.
Congenital Cytomegalovirus (CMV): The Parent's Perspective | 20 November 2020
Speakers
Kristen Hutchinson Spytek
Kristen is the CEO of Spytek Consulting in which she supports individuals, startups, small businesses, nonprofits, and philanthropists via individualized coaching, organizational development, and cause marketing. Kristen also serves as President at the National CMV Foundation. She co-founded the National CMV Foundation in 2014 with her husband John, inspired by their daughter Evelyn Grace, born with congenital cytomegalovirus (CMV). Before launching National CMV, Kristen worked as a client service executive with several Publicis Groupe marketing agencies, including Digitas Health, Rosetta and Razorfish, in which she advised global consumer products, healthcare, and financial services' brands in digital media strategy, communications planning and thought leadership. A graduate of communication studies from the University of Michigan with an MA in global marketing communications & advertising from Emerson College, Kristen has a passion for Pilates, the arts, education, travel and volunteerism. She resides in Tampa with her husband and two sons.
Dr. Kathleen Muldoon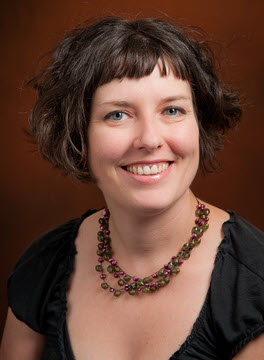 Dr. Muldoon received her PhD (Anthropology) from Washington University in St. Louis. She is an associate professor of anatomy at Midwestern University, Glendale, AZ, where she teaches anatomy, embryology and humanity in medicine. Dr. Muldoon maintains several distinct areas of scholarly research, including medical education with interest in the effectiveness of teaching innovations on public health knowledge. Her research interests include evaluating methods for prevention of congenital cytomegalovirus (CMV) infection through professional education, and promotion of CMV awareness and behavioral interventions in the community. Dr. Muldoon's research has been funded by the National Science Foundation, National Geographic Society, and American Philosophical Society, among others. She has given research seminars and outreach workshops nationally and internationally. Her work has been featured on National Public Radio and other science communication outlets. Dr. Muldoon is the co-chair of the Arizona College of Osteopathic Medicine Curriculum Taskforce on Diversity, and member of several academic and state-level advisory committees for diversity advocacy and disability services. She is the chair of the Scientific Advisory Committee at the National CMV Foundation. Dr. Muldoon is the proud mother of three children: her seven-year-old son has multiple disabilities due to congenital CMV.